Fur.
written on

Sunday, 27 May 2007 @ 2:37 pm

Yesterday night, I stayed up watching
Fur: An Imaginary Potrait of Diane Arbus
. The movie wasn't that good. It was slow paced and rather boring. Although Nicole Kidman and Robert Downey Jr were the actors. It just don't hit me. The stiry was actually interesting in the beginning - where Diane walked into a nudist community - but, it got stuck and spinning in the middle. I skipped a few chapters in the middle to get to the point of the story. Sorry, just not in the mood for slow movie.
Who is Diane Arbus?
Well. According to
Wikipedia
, Diane Arbus (March 14, 1923 – July 26, 1971) was an American photographer, noted for her portraits of people on the fringes of society.
In 1963, Arbus received a Guggenheim Fellowship grant, allowing her to focus on her art. Arbus received a second Guggenheim grant in 1966. The Museum of Modern Art, in 1967, staged Arbus' first museum show as the New Documents show which included the work of Garry Winogrand and Lee Friedlander. Arbus also taught photography at Parsons The New School for Design in New York and Hampshire College in Amherst, Massachusetts.

In July 1971, Arbus committed suicide in Greenwich Village at the age of 48 by ingesting a large quantity of barbiturates and then cutting open her wrists. Rumors held that she photographed her suicide, but no photos were discovered by the police.
waduh!
but, after i googled and searched and looked at her pictures, they're actually good. I wouldn't want to mix it with Nicole Kidman's complicated romance with Robert Downey Jr on the movie, anyway... but the pictures are great! Arbus took pictures of fringes people in the society. some of 'em are these pics i took from
wikipedia
. I'm not a professional or an expert on photography, but i sorta like Arbus' pictures. They're so unusual and revealing. And sometimes, it's broaden our horizon. Maybe that's the whole idea of her photograph.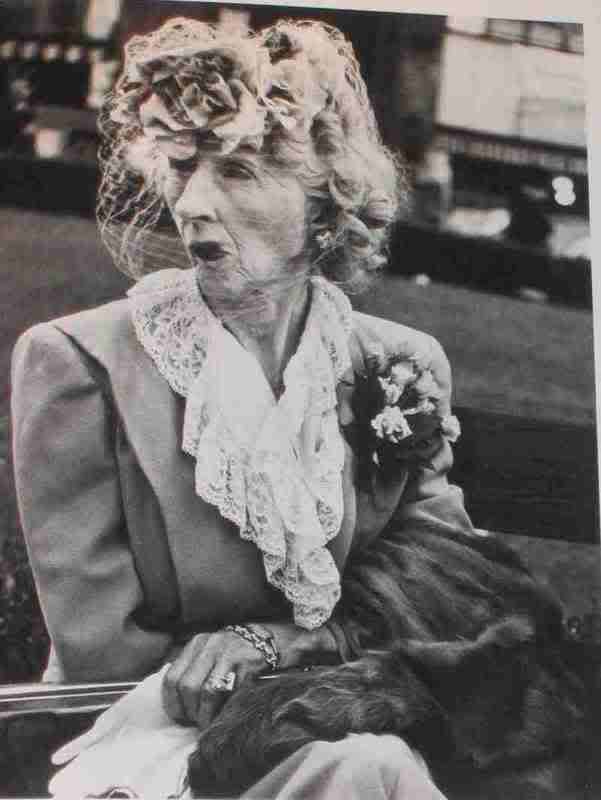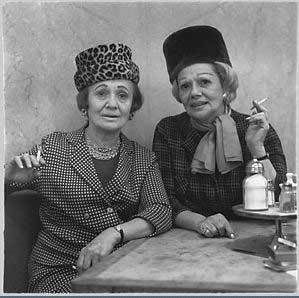 p.s. some of the pictures were taken from google.
Labels: daily rants, movie review
back to top