jane-austenized
written on

Friday, 15 May 2009 @ 9:09 pm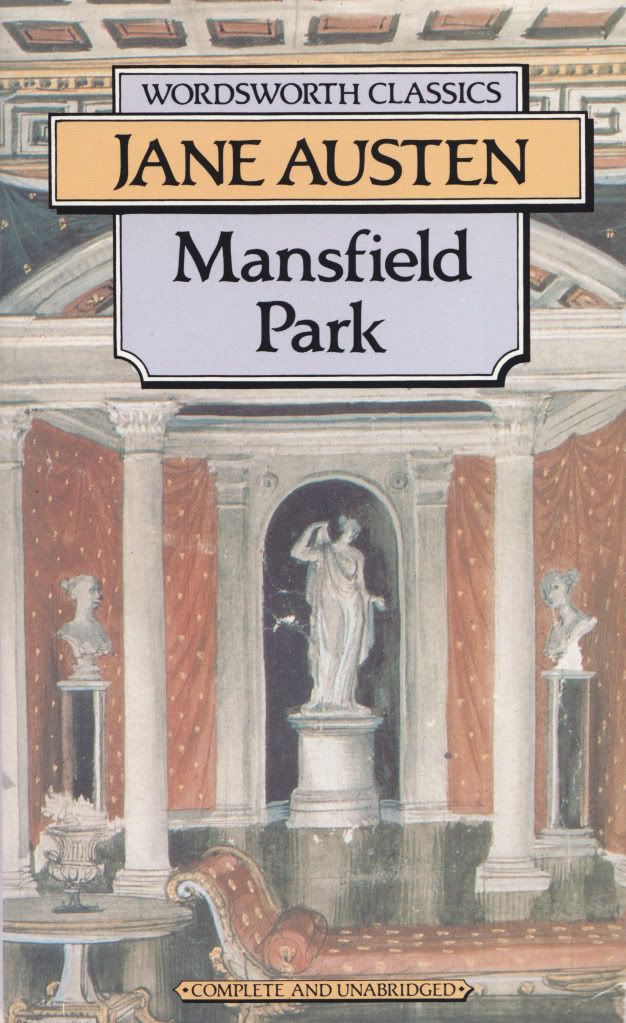 from Mr. Darcy to Edmund Bertram.
from Chatsworth House to castles in Ireland.
from Bath to London.
The writings of Jane Austen have affected my (love)life for quite some times now. I began to read Wordsworth Classics, when my mom came back from the US and brought me a whole box of these classical works, especially those of Jane Austen. First of all, it was Pride and Prejudice, then came along Sense and Sensibility, Persuasion, and Mansfield Park, as well as Northanger Abbey.
I've watched all the movies adapted from her novels, or those movies with stories of women whose lives affected by Jane Austen. Right now, I am reading Mansfield Park and I am in UK, I was so close to Bath and I was in Bath before.
Is this the reason why I came to the UK?
for a Mr. Darcy?
for an Edmund Bertram?
perhaps...
back to top