im doin it in circles!: Part 2
written on

Friday, 20 July 2012 @ 4:53 pm
im doin it in circles!: Part 2
Day Two. Here's what I have made so far.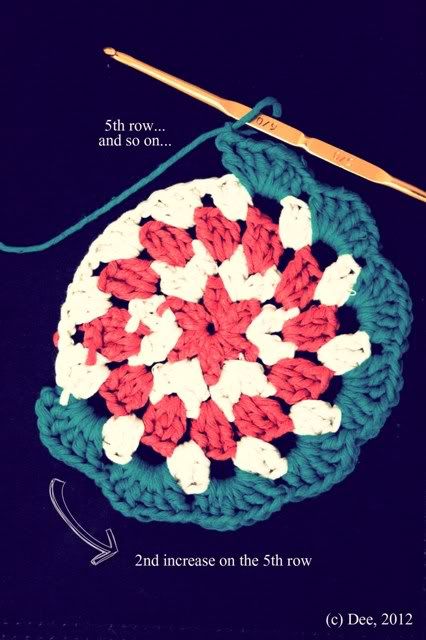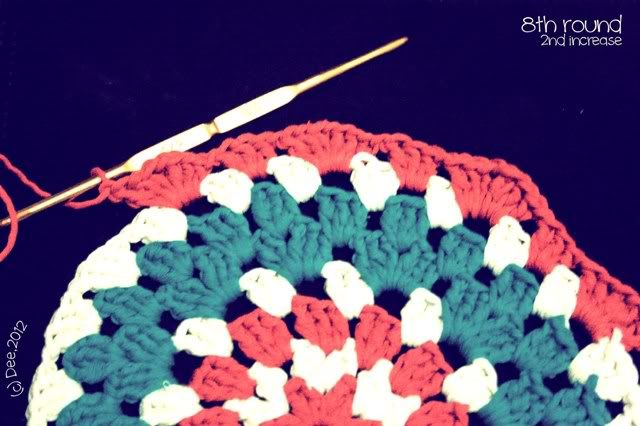 you can actually click on the pic now to get their original sizes.
Amazing progress, since I lost half of the day doing house chores, which I really should be doing. HAHA. But anyways, I managed to continue my 14th round. Sheesh, that was SLOW.. yesterday I got to round 12 in ONE NIGHT!
Now I was thinking, that this one probably should be a tabletop or something, since it turned out quite small in diameter to be a throw, and I should have done like 30+ or 50+ round if I want it to be a bed throw. Tsk.. we'll see later. I haven't even finished the three rolls of yarn. Ha... how ambitious!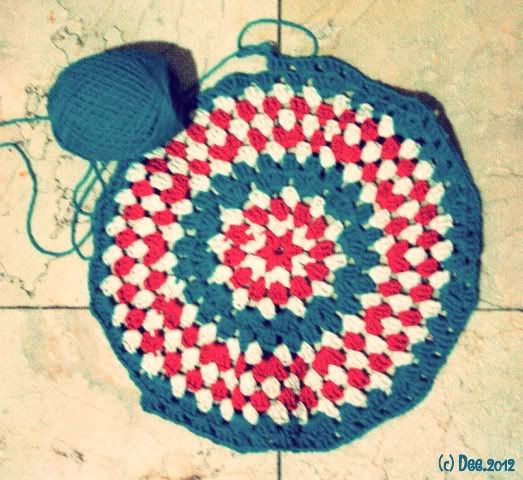 i think this is round 13 or 14... might have lost count at all.... ha! typical Dee...
...and the meringue..
Aaargh, crazy Photoshopping applications! I have been experiencing again - with a bowl of meringue I found on the store this afternoon - told you I was doing house chores! Ha! It's really heartwarming that I have a good feeling about this project. And I love taking pictures on every step of the way not to actually document the progress itself, but more like doing some crochet pictures collections for myself. I am IN LOVE WITH PHOTOSHOP! Also, I found out there are many others like me who is OBSESSED with granny squares pattern. To be honest, at first I thought it's a BORING pattern, but seriously, I can make ANYthing out of it... Bags, throws, afghans, blankets, scarves (that reminds me, I gotta take a lot of pictures of the scarves I have created!), whatnots. I'm just soooo happy with the granny squares, you can make it into triangles, rectangles, circles, or the original squares which are pretty appealing itself. Hhhhh...
I begin to feel the advantages to explore my old hobby, though. And I still regret it that I hadn't been exploring more when I was in the UK, where colours of yarns and wide variety of qualities are available. I once thought that too bad I was put down already when Alison formed that pub+knit night every Tuesday (or was it Thursday...?).
I'm going to be honest with you
: yesterday I DID started a new project... that granny messenger bag. Crap! Hahahaha... the colours I was using are turquoise and yellow. Oh I love big ply!!! I am going to make another post about the messenger bag, though. I am not going to discuss that here. Then again, I might only include pictures and provide little words to that post. Okay, I will be busy crocheting again tonight, and I have Lucy Worsley accompanying me and blabbing about Tudor's hygiene and bathroom changes during the 700 years in Britain.
Interesting night! Tarah!
I can't stop myself....!!!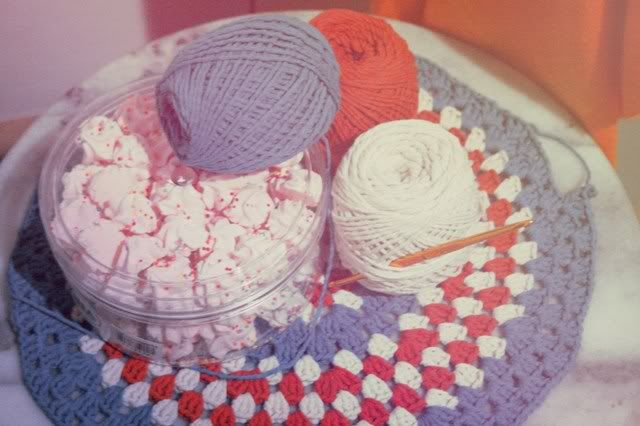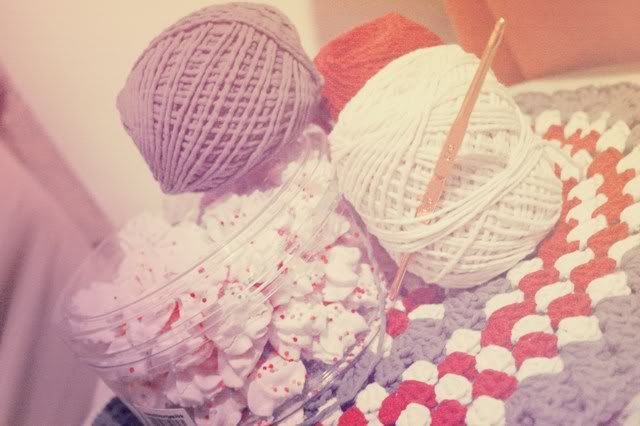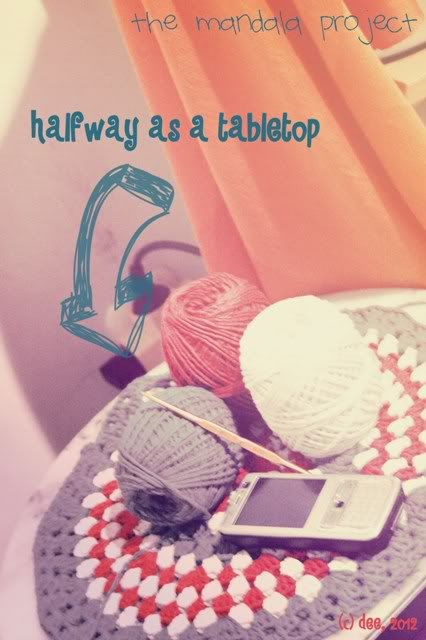 Labels: crochet
back to top