I'm all doilied up!
This is my new adventure with crochet. Doily had been in an out of my life, and now I am taking the chances to try some patterns (WITH DIAGRAMS!!!!) to make some doilies and little motifs for my e

xperiments.
Started off easy with granny style doilies, then working it up into a more complicated design. Here

's what I got so far: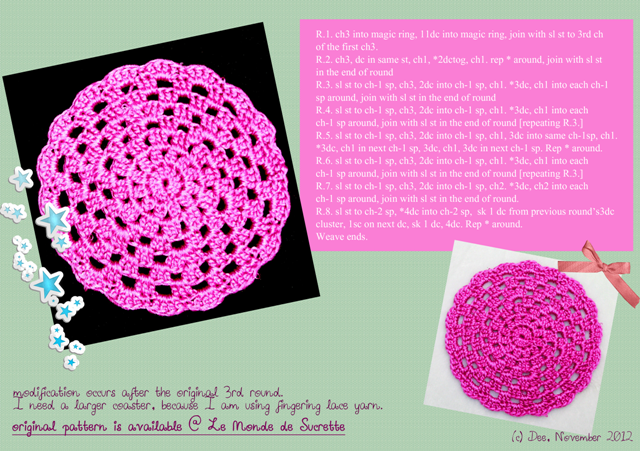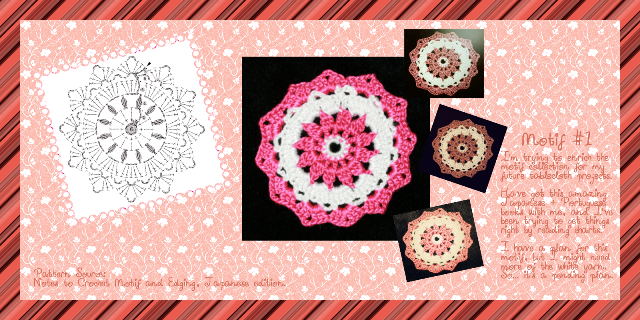 I'm establishing new long-term projects for my experiments with doilies. It's called Doily of The Day. Yeah, it's lacking creativity with the title, but heck, I like the title of the project.