more blogthings
You Are Baroque

You have a strong personality. You are who you are, and you're darn proud of it. You are quite guarded. You feel reluctant to reveal your true self to others. You think on a whole other plane. You see patterns and logic where others see chaos. You are comfortable with theories. Abstract ideas and concepts delight you.
Which Architectural Style Are You?




You Are a Reluctant Shopper

You really don't enjoy shopping. For you, it's just another chore. You approach shopping systematically. You research what you're going to buy and come prepared with a list. Of all the types, you are the most likely to not buy things you don't need. You try to de-emphasize stuff in your life. You find shopping and buying things to be a rather empty experience.

What Kind of Shopper Are You?




You Are a Hot Tub

You are an experience junkie. No matter what it is, you've either tried it or seriously considered it! You have good people skills. That being said, you need a lot of downtime to renew and energize. You are the type of person who likes to take it easy. You look forward to your relaxation time at the end of the day. You prefer to open things up for discussion and see where the brainstorming takes you. You don't have expectations.

Are you A Hot Tub or Pool?




You Get Your Point Across by Telling

You are direct and to the point. You move quickly, and you don't like to waste time. You concisely present others with the facts and let them make up their own minds. You don't try to persuade others. When you know you're right, people tend to agree with you. You take charge naturally, and people don't usually stop you. You are confident and competent.

How Do You Get Your Point Across?




Labels: blogthings
back to top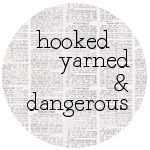 PROJECTS PROGRESS:

Progress bar courtesy of










Find Me Here:






Visit my online store

Kupu Ungu Shop

Most Favourite Sites:



Favourite Indonesian Local Yarn Store:




Link Back Pixels:
Copy-paste using CTRL+C




88x31px





125x80px