New Blogthings
Your Important Priorities Are Taken Care Of

For you, your career is usually your number one priority.
You don't mind having things to get done... as long as they don't pile up on you.
Your most important priorities get your attention. You are happily able to let the less important things slide.
You want thinking to be a high priority, but you don't take enough time for yourself.


The Priority Test

You Eat Like a Typical Man

You prefer food that's hearty, traditional, and filling. You don't like to mess around when it comes to your meals.
You believe the plate should be focused on meat, and you really can't get enough of the stuff.
You like a meal that's big and satisfying. Nothing bums you out more than small portions.
You aren't huge on snacking, so each meal needs to hold you over until the next.

Do You Eat Like a Man or a Woman?
You Are an Idealist

You can't help but dream big, and you resent anyone who tries to bring you back down to earth.
You are always optimistic and cheerful.
You expect the best, even if things don't turn out as planned.
You are sophisticated and classy.
You don't try to grab attention, but you always get plenty of it anyway.
You are rich in personality, spirit, and probably even wealthy. You never flaunt your advantages.

The Coffee Shop Test




Labels: blogthings
back to top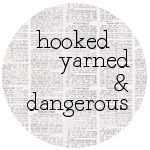 PROJECTS PROGRESS:

Progress bar courtesy of










Find Me Here:






Visit my online store

Kupu Ungu Shop

Most Favourite Sites:



Favourite Indonesian Local Yarn Store:




Link Back Pixels:
Copy-paste using CTRL+C




88x31px





125x80px